Meet the Team
Something lovely about the Team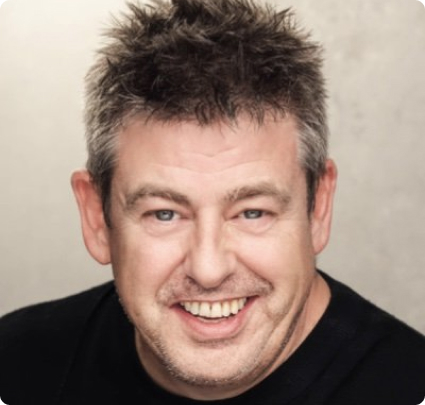 John Osborne Hughes
Founder, Director & Spiritual Acting Teacher
John is a London based stage and screenwriter, director, acting teacher, spiritual psychologist and wellbeing coach. He is the creator of the internationally acclaimed 'Spiritual Psychology of Acting,' and the exciting new 'Know Yourself, Be Yourself' training programme.
Over a career spanning 30 years, John has worked on both sides of the Atlantic as an actor and theatre director, and has enjoyed commercial and critical success as a writer, director and producer with his own award winning theatre company, Miracle Tree Productions.
He has taught extensively in London, New York, Los Angeles and Berlin, and teaches masterclasses to universities and drama schools. He has trained some of the UK's brightest actors, who have gone on to work in Hollywood, Bollywood, international feature films, Netflix series, soap operas, West End, Broadway, Royal Court, Royal Shakespeare Company and Royal National Theatre productions.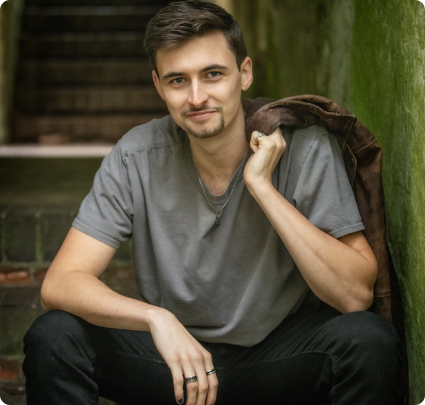 Daniel Prendergast
Producer & Project Manager
Daniel is a trained actor and stuntman, who began tutelage under John in 2020. Alongside his acting career he has worked in media, music production, and advertising. Later, he transferred his expertise to public speaking and creative consultancy.
During his training with John, he became more and more fascinated with the company and its associated projects. The blend of Daniel's talents and his love of the Spiritual Psychology of Acting saw him become the company's Project Manager, and subsequently, a Producer.
Ancient wisdom and the potentiality of the human mind have been a source of inspiration for Daniel for almost a decade. He uses these for his work with the company, but has also seen success in his acting career because of it, on both the stage and screen.
The amalgamation of these experiences and skills has helped him to develop and launch numerous projects, all of which have been centred around enlightening and empowering individuals, to bring greater joy and wisdom to the societies they reach.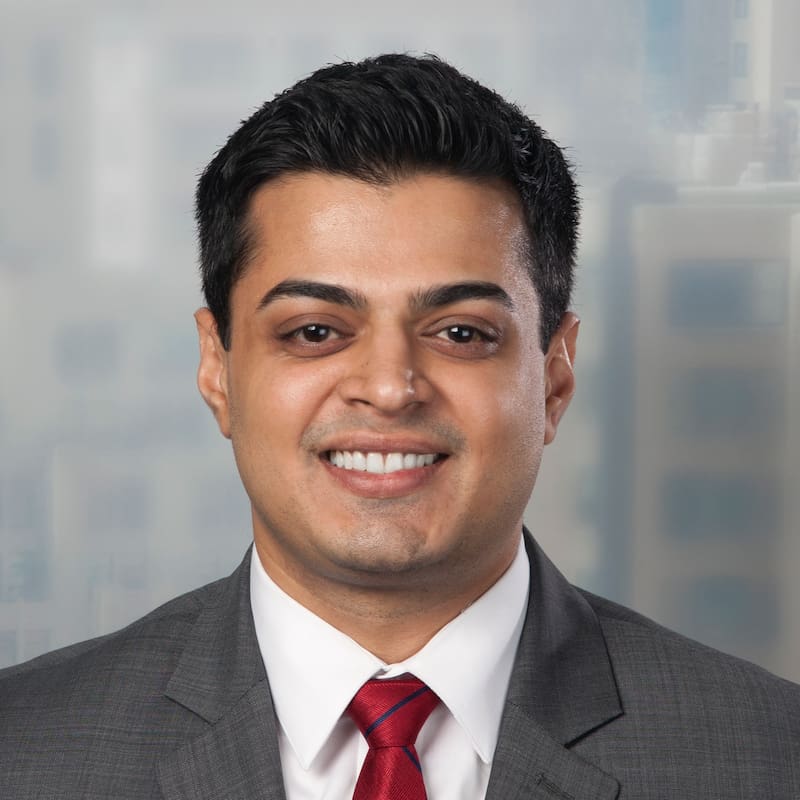 Gaurav Jani
Chief Financial Officer, Producer
Gaurav is a NYC based consultant with over 14 years of experience working in banking. He consults some of the world's biggest banks and helps them solve their most challenging business and technology problems. Gaurav brings his business expertise to Awakened State, and serves as the Chief Financial Officer.
Gaurav is also intensely passionate about spirituality, theatre and film. He has served as an executive producer on two short films. In addition to taking acting classes from the Spiritual Psychology of Acting, Gaurav has also studied under several acting studios in New York, including Stella Adler, Terry Schreiber, and the Barrow Group. He combines his love of spirituality and acting with his business experience to help Awakened State's mission of increasing the level of consciousness in the world.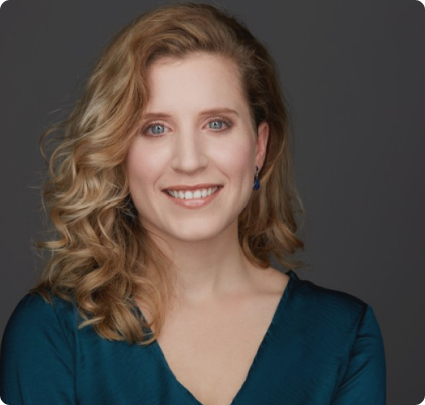 Dr. Arianna Bianchi
Chief Scientific Officer
Dr. Bianchi is a Swiss-based Biomedical scientist, actress and entrepreneur, with an enormous passion for exploring the interconnectedness of the world. She holds a PhD in Regenerative Medicine from Newcastle University, UK, and has 10 years of professional experience in the fields of stem cells, longevity, cancer, and chronic inflammation, within international academic institutions and the biomedical industry.
Ariana is the author of multiple, peer-reviewed papers and patents, with her work recently featured in 'The Guardian,' and she is currently developing her own Biotech company.
She also has a great love of art, theatre and film and has been training as an actress in the Spiritual Psychology of Acting since 2018.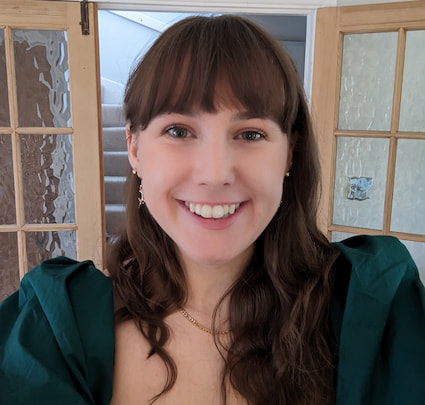 Jenna Evans
UX Designer
Jenna graduated The University of Nottingham in 2022 with a 1st class Masters of Engineering in Product Design and Manufacture. During her degree she discovered ergonomics and developed a love for designing user-centred designs. Jenna is passionate about the development of emerging technologies (such as VR and sustainable transportation) and how they can shape a better, more sustainable future. During her final year she engineered an electric scooter designed to make this growing form of micro-mobility more accessible to a wider demographic.
During her degree she completed a research placement in the Human Factors Research department at the University of Nottingham. Jenna researched how we will want to interact with autonomous taxis in the future and now has two publications. She won 3 awards for her placement research project including 'Best Overall Project'.
Since her degree she has begun to develop her skills as a UX designer, transferring her love for user-centred products into user-friendly interfaces.